Optimizing your website for search engines such as Google or Bing is commonly referred to as Search Engine Optimization or SEO. SEO specialists take a 360 degree view of your website to ensure proper keywords are used to target the right audience, helping you meet your digital marketing goals. Here are 11 SEO tactics for getting your site noticed by Google and other search engines in 2023.
1. Key phrases Get Semantic
A focus key phrase in Search Engine Optimization (SEO) terminology is the phrase that you want your post or page to be found for in search engines, or simply stated, the words that people most commonly use when searching for your product or service.  As methods of accessing internet content have changed, so have how key phrases have been looked at by search engines. Key phrases need to be more natural language based rather than technical. This is known as semantic search. For example, instead of searching for "family law" a user may search for "how do I file for custody?".  Key phrases are just as important as they have always been, but using more natural language is very important for 2023 and into the future.
Semantic search is not just for text searches. Voice search has been part of SEO since 2011 when Apple first started using Siri in its devices. Semantic search is almost always done with voice. When asking Siri or Google Assistant to find a local chinese restaurant people are more likely to say, "where is a local chinese restaurant" rather than "chinese restaurant local." Search engines can figure out some of these things by themselves, but any help we can give them goes a long way toward pinpointing users specific interests.
When searching for local restaurants or businesses in general, Google loves to show businesses in their own way. Businesses with a Google Business Profile (GBP) will show up in more search results and in Google Places boxes. Yelp listings are also very helpful especially if users search using Siri. Keeping both listings up-to-date will help keep your business in the eyes of potential customers. These listings are highly authoritative so getting links from these sources should be an invaluable part of your Search Engine Optimization (SEO) strategy.
Special places on searches pages are becoming more popular as Google tries to learn more about what users are searching for rather than just providing links. For example, if you look up a famous historical figure, you will likely find a panel of information that appears with a good bit of information directly on the search page. This information can come from many different sources and Google has provided it in a special panel. 
These special sections are called Snippets. There are a variety of different Snippets Google uses and they are constantly adding more. Making sure to have rich information that people are searching for on your website will get Google's attention and possibly grab a snippet or two from you. This will help with your SEO efforts and get you more traffic to your site.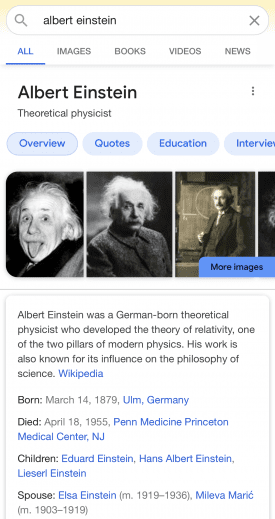 5. Machine Learning and Artificial Intelligence (A.I.)
Artificial Intelligence (AI) is something that more big technology companies are integrating into their products and services. Machine Learning (ML) is the most common way AI is created. Basically, computers get a ton of information about the same thing and start to find patterns in that information which can then be applied to other actions. For SEO that means that Google is having its computers identify trillions of pieces of data we give it every day to understand what we are looking for when we search. The more it can understand, the better it can provide us what we are looking for. The more it knows the better it can serve up the right information. To make sure your customers are finding you, Google needs to know all about your business. It needs to know what your business is all about. The more information you provide, the better it can find you. The bottom line is to make sure you are getting found by your customers, you need to make sure Google knows as much relevant information about your business as possible.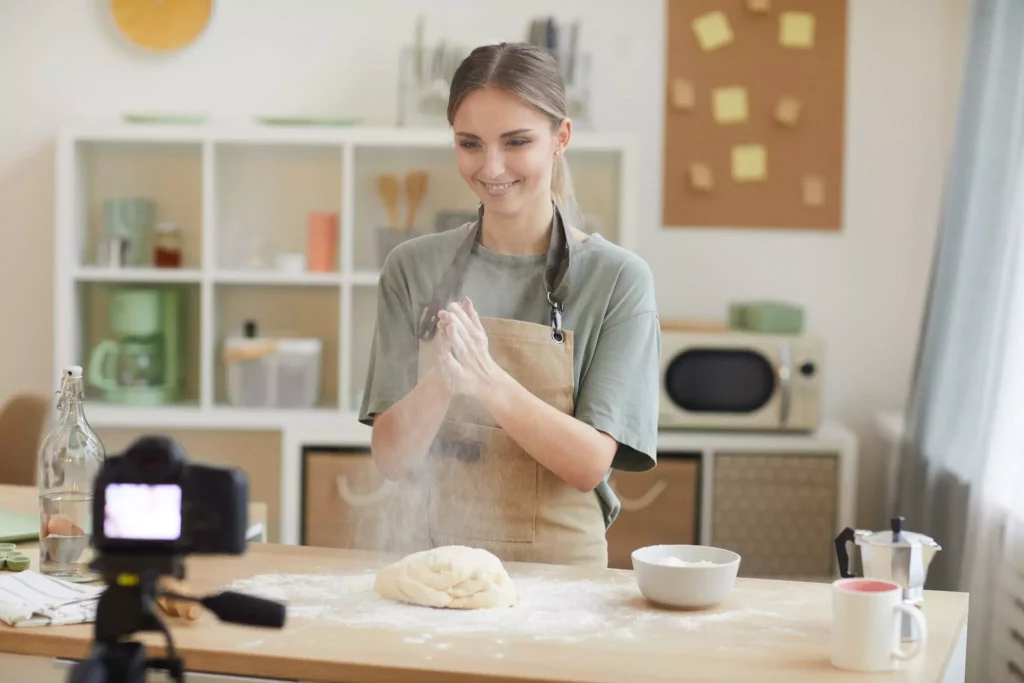 Google gets a ton of information from the content you provide on your site. Blog posts, pictures, video, and graphics all tell a story to Google. For it to find you, you need to focus on providing content. Google loves long form content and so do its users. Breaking up your content into sections for longer blog content will provide information that search engines and your customers need. For the benefit of your website's SEO performance and increased value for your customers, make sure you are creating great content.
Images – Make sure you are using high quality images on your site. They should have file names that make sense. They should also include alt tags. Alt tag naming can not only help to classify images, but also describes the image in a way that those with visual impairments can understand what the image is about.
Blog Articles – Blog articles are a great way to provide content to customers and search engines. Including images and video along with the text also helps feed Google's AI computers to better understand your site and business.
Video – Providing video can help your customers better understand what it is you do and the value you can bring to them. In addition to the video itself, you can add transcripts and schema tags so Google can better understand your video. 
7. Expertise, Authoritativeness, & Trustworthiness (EAT)
No matter how much content you provide Google, if your content isn't high quality then your influence will be limited. Google has a simple system for evaluating what makes high quality content. They rely on expertise, authoritativeness, and trustworthiness (EAT). To prove your expertise you need to have content that is not only accurate, but can also be shown to be valid. You can link to sources to show you've done your research. It is especially helpful for SEO if these sources have URLs with .gov or .edu. Also, having links to your material from more authoritative sources gives you more credibility. Create your content, but make sure it is good content that your audience will appreciate. 
If you are primarily focused on desktop browsers, you are not only missing a huge possible market, but Google won't like you as much either. Mobile users are the primary market for many websites, but making sure your site is mobile-friendly might not be enough. You may need to specifically target mobile users as part of your SEO strategy. Looking at your site analytics could tell you how much traffic you get from desktop and how much from mobile. In 2019, Google started rolling out a mobile-first indexing bot which prioritizes the mobile version of a site. The demographics for mobile users are also changing with more and more older people using mobile devices. Know your audience and meet them where they are.
9. Accurate Meta Title & Meta Description
Having an effective meta title and meta description is crucial for search engine optimization (SEO) because they serve as the first impression of your web page in search engine results. A well-crafted meta title provides a concise, accurate summary of your content, making it easier for search engines to understand and rank your page appropriately. Meanwhile, a compelling meta description not only entices users to click on your link but also improves click-through rates, which can positively impact your search engine rankings. Together, these elements help search engines deliver more relevant results to users, enhance the user experience, and ultimately drive more organic traffic to your website, making them essential components of any successful SEO strategy.
Search engines have really turned their attention to security of the past few years. Having an SSL certificate on your site is an easy way to score SEO points. Users also are paying attention, often not trusting a site if it isn't secure. Privacy policies should also be updated to reflect any GDPR Rules if the European Union is part of your SEO strategy. Also, don't ignore other search engines. Privacy-centered DuckDuckGo has gained traction the past few years also while Bing is also a popular search engine.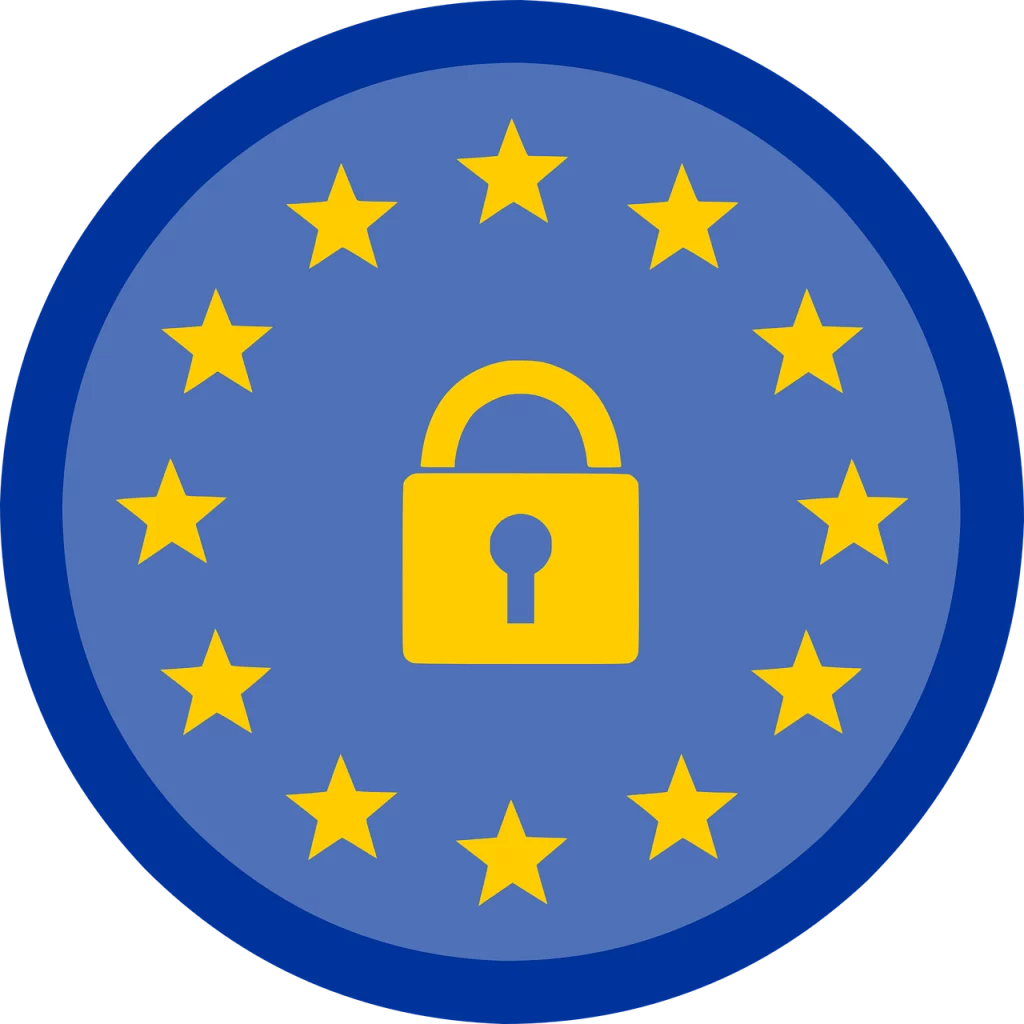 Google Ads can be a valuable component of a comprehensive SEO strategy. While Google Ads primarily focuses on paid advertising, it provides crucial insights into keyword performance, user behavior, and the competitive landscape. These insights can inform your organic SEO efforts, helping you identify high-converting keywords, optimize landing pages, and fine-tune your content strategy. Additionally, by dominating both paid and organic search results, you can enhance your brand's visibility and credibility in the eyes of users. Therefore, by using Google Ads strategically in conjunction with SEO, businesses can achieve a stronger online presence and drive more targeted traffic to their websites.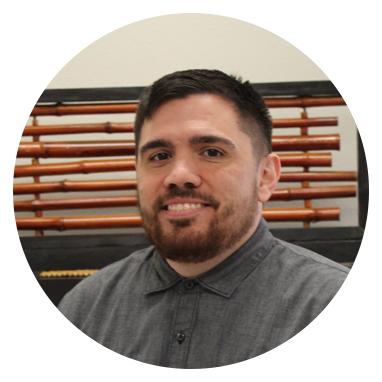 I'm responsible for taking new websites live, troubleshooting any and all technical issues, and finding the answers to all of our technical problems. My favorite part of the job is facing new challenges everyday and seeing the unknown as a puzzle that needs solving.