Ranking For Mobile Sees New Change With Page Experience
Originally, the Google Core Update was going to hit the web in May, (announced in Nov. 2020). But they've decided to push it back until mid June. What exactly does this change mean? Understanding the technical jargon is important for any business. The update will focus on a new report Google refers to as "Page Experience."

A note from our Technical Master, Chuck Williams: 
"Google typically does a Core Update a few times per year. Mostly, they are changes to their primary ranking algorithms that can cause shifts in how websites are ranked and require action from our clients."
The Google Core Update will only impact mobile rankings. But, it won't go into effect for ranking until the update in June. Then, they will gradually expand it into new ranking algorithms.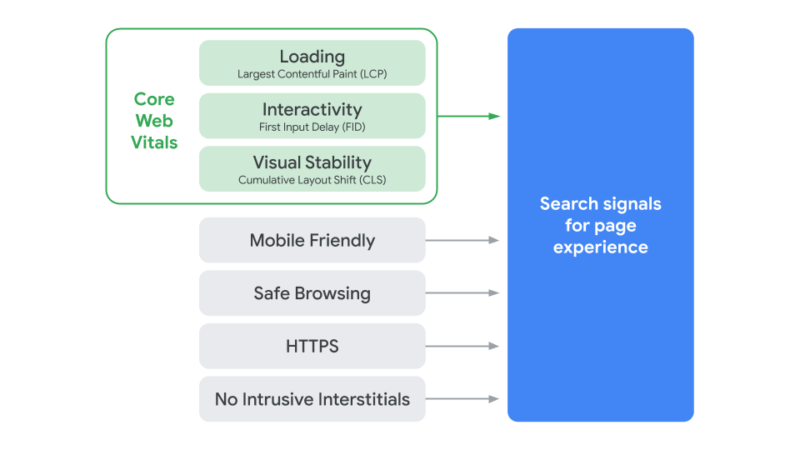 Here's how it works: it will focus on three main metrics, largest contentful paint, first input delay, and cumulative layout shift. It will also report data on HTTPS, mobile-friendliness, absence of intrusive interstitials, and safe browsing status.
Don't panic, though. It may sound like a lot, but Google says there is no reason to expect drastic changes. They said, "While this update is designed to highlight pages that offer great user experiences, page experience remains one of many factors our systems take into account."
This is what the report will look like: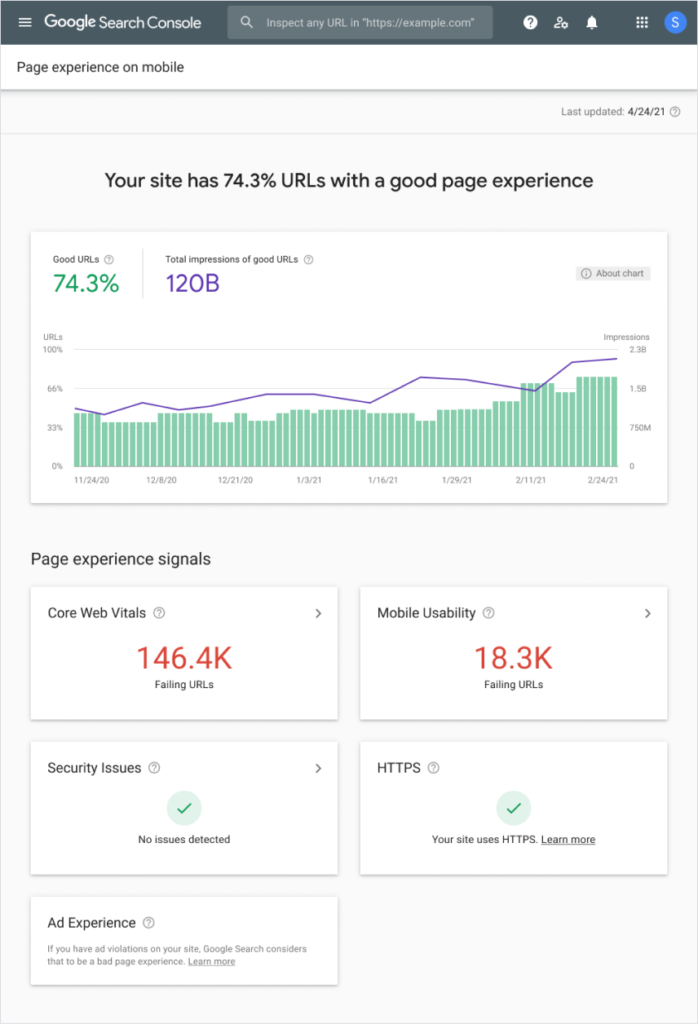 Google published an FAQ page with common questions about the Core Update. View it here. 
—
At Dot Marketing and Design, work has already begun to help our search engine optimization clients prepare their websites for the upcoming changes. We will also continue to ensure they can maintain or improve upon their current ranking. 
If your site isn't ready for the upcoming Google core change, or you aren't performing the way you would like in search, contact our experts at Dot Marketing.
I'm responsible for content creation for our clients to grow in multiple places like social media, SEO, Google, etc. The content includes blogs, social media graphics, updating information on clients' websites, and creating ads on several platforms. He loves getting to experience every aspect of content marketing and having the opportunity to learn new things every day.