What is SEO?
SEO (Search Engine Optimization) is a marketing strategy that increases your websites performance and visitor count. An effective SEO strategy is not just one tactic. It should encompass your website, social media accounts, local listings, email campaigns, and paid advertising.
SEO stands for "search engine optimization", but simply put, it is the process of improving your website to increase its visibility when people are searching for the type of product or service you offer on a search engine like Google or Bing. The more visible your website is, the more likely you will get the click and increase your business.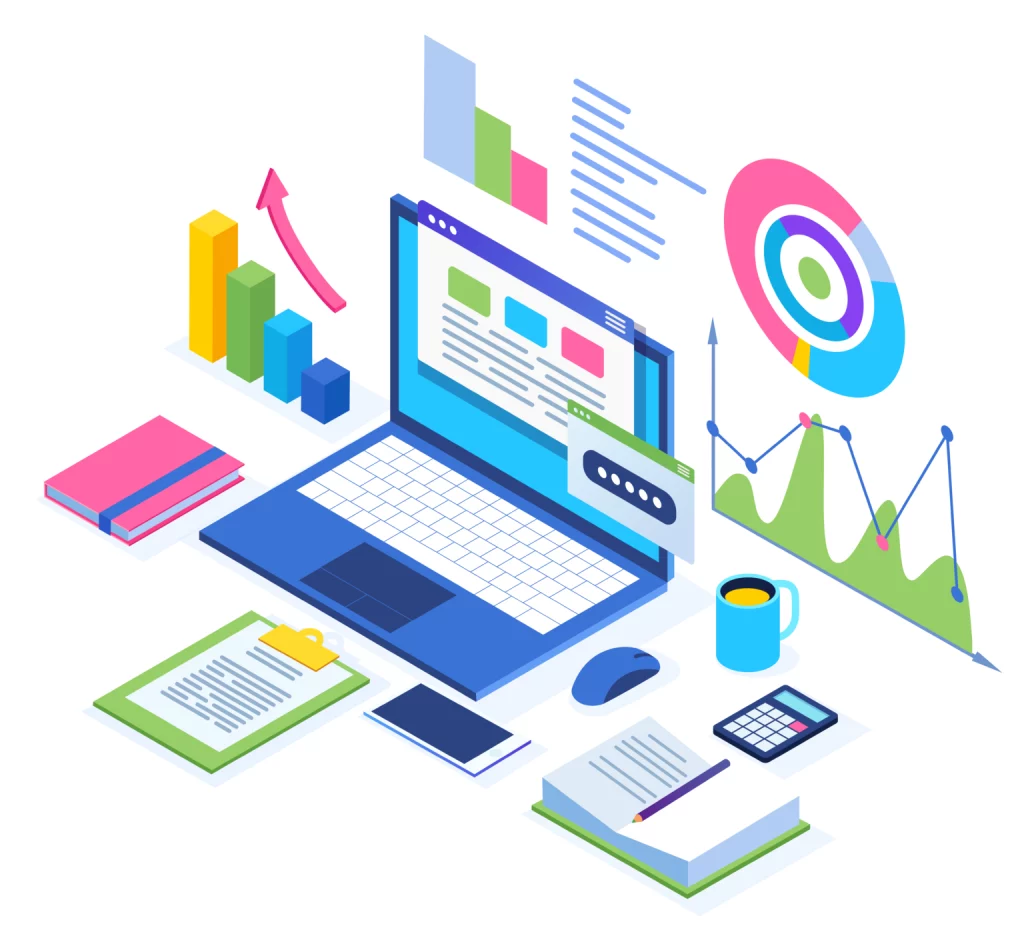 Search engines utilize bots to crawl pages on the internet, going from site to site to collect information to put in an index. This index is a massive library of information used to create a Search Engine Results Page (SERP) that matches the most relevant content to the user's search terms.
Search engines like Google and Bing use complex algorithms that analyze the information pulled from your website to place it based on hundreds of ranking factors. These ranking factors determine which websites rank first to last in a search result. The many SEO factors help bots determine how well a page gives each searcher what they are searching for.
What Other Marketing Techniques Help SEO?
SEO is a relatively broad marketing term for a service that should include many other techniques to assist in increasing your performance and results. These other techniques include On-Site SEO, Local SEO, Social Media, Email Marketing, and Paid Advertising, among others. But just how does each of these help increase performance and results?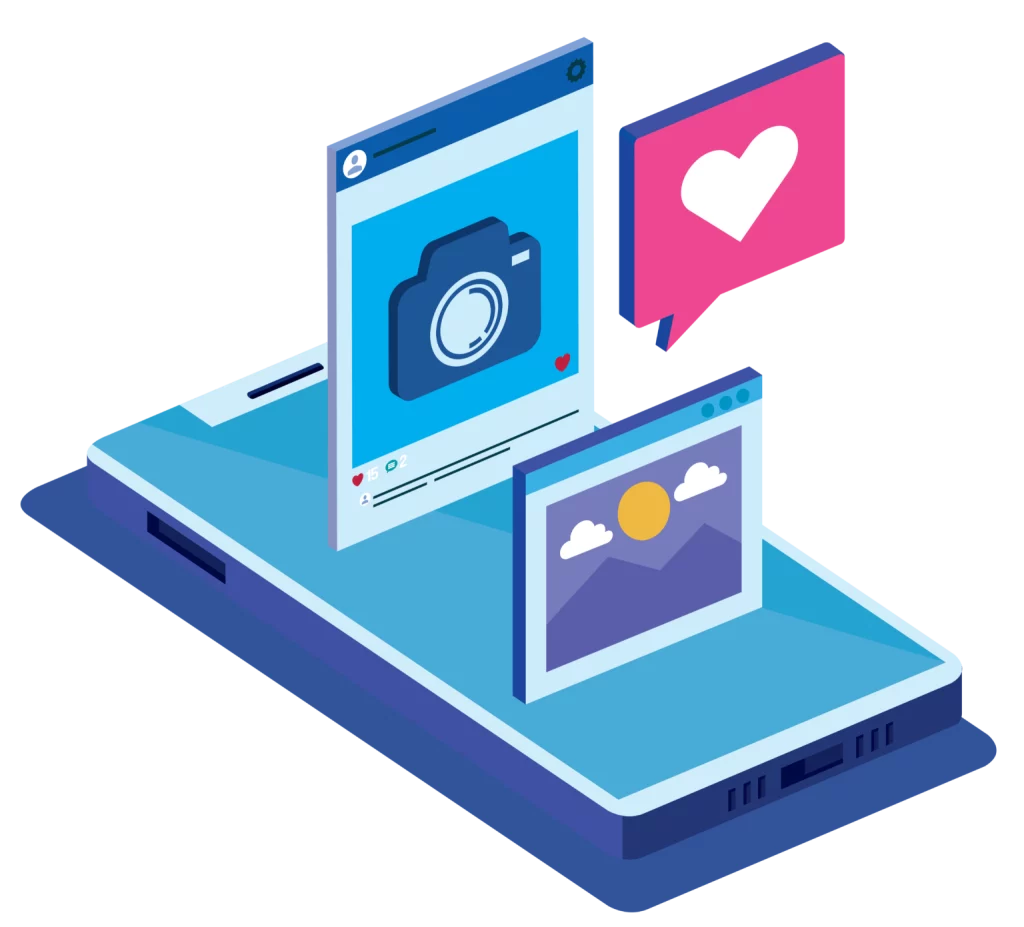 On-Site SEO, also known as On-Page SEO, is the practice of optimizing elements of a website to help your website rank higher and generate more traffic from your target customers. These elements include content, graphics, and source code for each page. 
Not only helps search engines understand your content, but when properly done it, can help users understand what the page is about and if it meets their searching needs. With good on-site SEO, you are helping search engines see and understand what a human would see on your site and how your expertise benefits the user. 
Is not just about keyword stuffing, our pages need to have content that understands who your users are, what they are looking for, and what topics your content covers. Pages that meet these criteria have content that is: in-depth, user-friendly, unique, authoritative & trustworthy, and lined with user search intent. 
When customers are searching for the best products and services near them they want the best and FAST. Local SEO is how you ensure your business shows up for local results. Local SEO focuses on optimizing your website to be found for local search results through content, on-page optimizations, and link building all focused on local intent. Local SEO is important, especially for brick-and-mortar businesses. 
 Also includes claiming your local listings on sites like Google, Bing, Yelp, etc. Through these, you can also manage ratings, reviews, and local engagement. 
By including local keywords, optimizing your listings, and building local landing pages you can help your Local SEO to advance your overall SEO efforts.
It may not seem like a useful tool for Search Engine Optimization but don't underestimate email marketing. 
With effective email marketing you can accomplish 5 main goals for SEO including drive qualified traffic to your website, improve on-site engagement, develop a target content strategy, use email content for on-site content, and encourage social media shares. 
When you personalize your emails for your recipients wants and needs you are increasing the likelihood that they will navigate to your website. Not only will they visit your website, because your emails are personalized they are more likely to convert. 
While driving qualified traffic to your site you are giving your readers the chance to engage with your resources and content. The longer your visitors spend on your site you are more likely to convert. 
You can also analyze what emails performed the best and utilize that content on your website either on pages or on blogs which can help your on-site SEO efforts. 
Lastly when you include your social media site links you are encouraging people to follow you where you can also capture their attention with your social media efforts.
Search Engine Optimization is important and work great when done properly but Paid Advertising can help fill in any gaps. 
Paid Advertising lets you appear at the top of search results so in conjunction with your other SEO efforts, you can occupy more territory on search results. When you show up higher up on results you are more likely to have visitors and more likely to convert. 
Paid Advertising also helps you discover valuable organic keywords to utilize on your site. Remember, keywords are not the only thing to focus on but they are still important. Paid Ads lets you see results of your ads and pinpoint which keywords are effective and which ones are not. 
You are also building brand awareness with paid advertising. Once someone clicks your ads they are visiting your website and receiving information about your business. Other people will visit your website but leave shortly after but don't let this discourage you. Even when they are still visiting your site they are viewing your brand thus increasing your brand awareness. 


All of these help you advance your SEO goals by increasing the performance of your website and the results you get. When you utilize all of these techniques together you are ensuring that your SEO efforts are at the top of their game. It is also important to remember that SEO and its best practices are continuously changing and developing so maintaining your knowledge of SEO as a whole and of all the above techniques will help you keep your website and business on the pulse.
If you are unsure how to start or you need help starting your SEO goals, we are here to help. Our team of experts understands how SEO works best for all different types of businesses and how all the above practices can help advance your SEO goals.
I'm responsible for content creation for our clients to grow in multiple places like social media, SEO, Google, etc. The content includes blogs, social media graphics, updating information on clients' websites, and creating ads on several platforms. He loves getting to experience every aspect of content marketing and having the opportunity to learn new things every day.