According to Sprout Social, there are over 660 million registered LinkedIn users worldwide, making it the largest resource for B2B marketing. If you are not on LinkedIn and haven't been using the platform to its full potential, we are here to inform you why your business should get started and ways to optimize your strategy
Most people want a platform that will deliver results and assist with conversions, many people disregard LinkedIn as a marketing tool. Let us tell you what benefits LinkedIn offers and why you should reconsider:
Helps with customer acquisition 
Generates nearly triple the amount of leads as Facebook 
Accounts for 80% of B2B leads (according to sproutsocial.com) 
The #1 choice for executives looking for professional and relevant content
Publish Content That Adds Value
LinkedIn is a great platform for sharing your content and adding value to the lives of your audience. The most successful marketers on LinkedIn focus on creating content that fulfills the informational needs of their target audience.
To take full advantage of LinkedIn, you should be creating and sharing content that has a concise purpose for your audience. This could be to inform, educate, inspire, entertain, or guide your audience, all of which can significantly increase the chance of getting your audience engaged with your business. When you are able to get your target market to engage with your content,  LinkedIns algorithms will begin to show your content regularly in their feeds expanding your reach.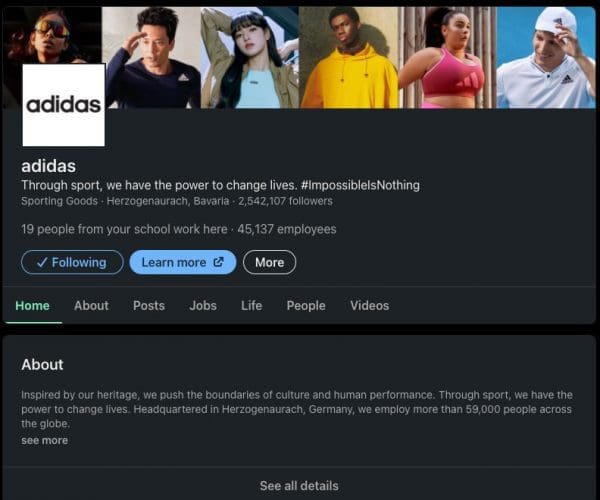 Optimize Your Business Profile
Just as you should be optimizing your website, you should be doing the same with your LinkedIn business page. A good business page helps increase your visibility on LinkedIn and within search results on various search engines. The best ways to start optimizing your business page is to: 
Use Keywords 

Keywords, just like on a website, are necessary for your marketing strategy on LinkedIn. Start by identifying the phrases and keywords that your audience is likely to search in order to find your products or services. After you have compiled a list of keywords and phrases, you should place them into your description and mark them as your specialties.
Create Links To Your Business Page(s) 

A key factor that helps your page rank with search engines is the quality inbound links. One of the easiest ways to help optimize your LinkedIn business page for search is direct traffic to your business page through links. These links could be on your website, in a blog, email newsletters, other social media profiles, etc. The more inbound links to your business page the better you are going to perform in search results. 
Track And Analyze Competitors' Pages

You should always be keeping an eye on your competitors to ensure you are not missing out on information or important moves within your industry. LinkedIn offers the "Companies To Track" feature that provides you a list of companies similar to your business and gives you key metrics to analyze. Analyzing and evaluating your competitors' pages can help you understand how your page stacks up against your competition and identify what changes may need to be made to perform within industry benchmarks.
Use Captivating Media To Make A Bigger Impact
LinkedIn is a professional platform, but that does not limit the type of content you create and publish on the site. LinkedIn is just like any other social media platform and utilizing captivating visual media can help capture the attention of your audience. Using original, rich media content, such as images and videos can also boost your reach and engagement.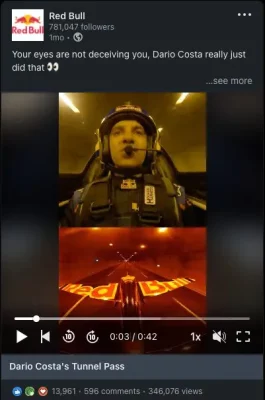 Increase Employee Involvement
LinkedIn is a connections-focused platform and what better way to advocate and broaden your reach than by having your employees get involved. Your employees can help expand the reach and strength of your company network. Here are some tips to help your employees to be more active and involved on LinkedIn: 
Add your company to their personal profiles. 

Share articles, news, posts, etc. from your company page. 

Participate in relevant groups 

Comment and tag personal connections in company post
The idea is to create an employee advocacy initiative. Offer incentives to encourage employees to share and highlight your company on LinkedIn (and other social media platforms as well).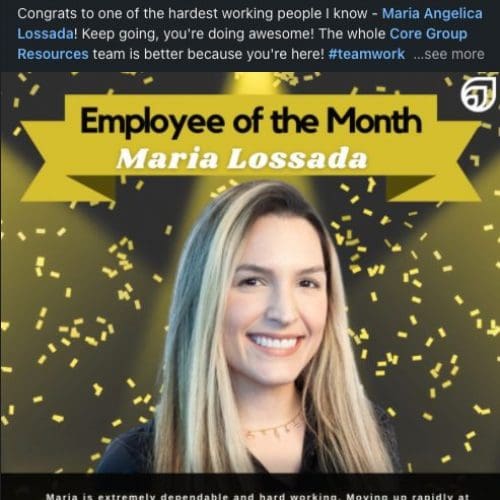 A prerequisite for nearly every marketing effort is to define your current and target audiences. With a firm understanding of who you are speaking to, your business can cater your content to them and encourage the types of actions you want them to take. The analytics feature on your LinkedIn Business Page is a great place to learn more about your audience and what content is captivating for them to help refine your marketing strategy
Utilize Matched Audience Feature With Ad Strategy
The Matched Audience feature allows you to accurately target key companies and accounts, current contacts, and retarget those who have visited your website and business page. With retargeting ads, you are marketing to audience members who are already familiar with your company, increasing the likelihood of converting them.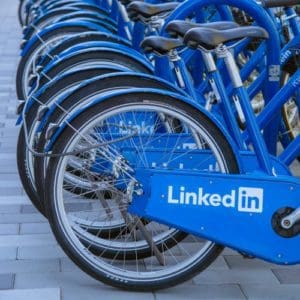 With a well thought out strategy, LinkedIn can be a very powerful and effective tool to increase brand engagement and leads. These tips are a great place to start to create a solid foundation for your LinkedIn marketing strategy. If you are looking for help to build a strategic marketing plan for LinkedIn, your digital obsessed experts at Dot Marketing can help! 
I'm responsible for content creation for our clients to grow in multiple places like social media, SEO, Google, etc. The content includes blogs, social media graphics, updating information on clients' websites, and creating ads on several platforms. He loves getting to experience every aspect of content marketing and having the opportunity to learn new things every day.